You can get free satellite imagery of your property by going to https://apps.nationalmap.gov/viewer/
Getting Satellite Imagery
If you want a satellite view, you click the layers icon and check the box for "Imagery (NAIP Plus)". Note it will take a moment for the imagery to appear (see screenshot below). The website also allows you to draw on the maps and print them as .jpg photos.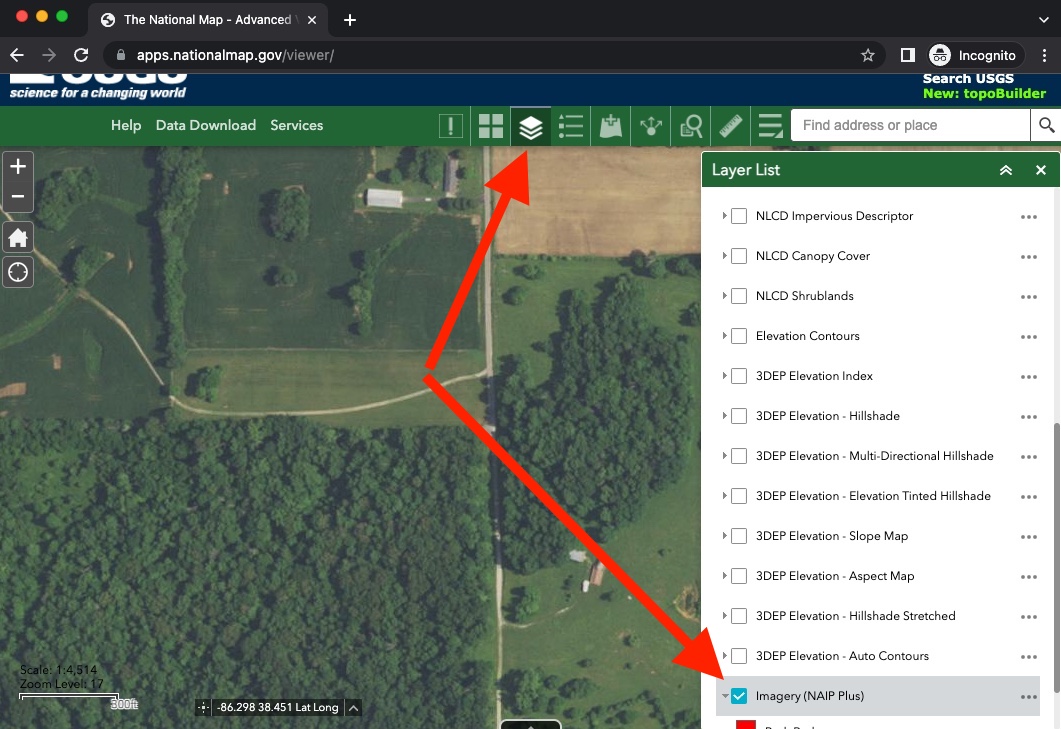 Drawing Property Lines
You can draw property lines onto the satellite image by clicking the palette icon (see screenshot below).